Our Mission
Thoroughly inspecting the major components of your home, thus providing you with the knowledge you need to make a wise financial investment.
– Kory Wayment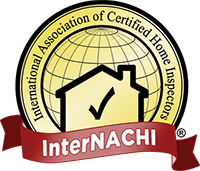 Thermographic Imaging
Thermal Imaging is a non-invasive method of seeing what might be going on behind the walls in your home.
Methamphetimine Testing
Get exact location by location readings if your home tests positive for meth.
Radon Testing
Radon is a naturally occurring invisible, odorless radioactive gas that occurs from the breakdown of uranium found in soil and rocks.
Book a Home Inspector Appointment
Save time with a High Mountain Home Inspector. You only need to book one appointment for all inspection services. Our inspectors are the most qualified and highly trained professionals.
Professional Home Inspector
Investing in real estate will undoubtedly be the largest single investment of a lifetime. While real estate historically appreciates over time, there are specific things you can do to maximize the return on your investment. Getting a home inspection is the very first, and best step to making a wise investment.
Home Inspection Done Right
A home inspection will not only identify defects and neglected maintenance of the home but will also help you budget for upcoming repair and future needs during your tenure. Hiring an honest, thorough, experienced, and hard working home inspector will pay off! Good luck and happy house hunting!
So glad Kory with High Mountain Home Inspections was recommended to us. He made everything easy to understand and answered all of our questions. As first time homeowners we had no idea there were so many things to know about in a house. I'm also very grateful for him going above and beyond by staying after the walk through to show us how the homes sprinkler systems work when that is not even a part of the inspection.
– Nikole E.
I was referred to Kory and his crew by a friend. These guys are great, definitely recommend anyone to use them to inspect their home prior to purchasing. They set up an appointment within a few days of me calling. They were able to show me some things that I missed when I walked through twice myself. They also walked through the home and inspection report with me to make sure I understood everything. Their documentation/report is more than I've seen before including: highlighted pictures, code requirements, and repairs needed.
– Kevin R.
Absolutely fantastic business! Very high level of knowledge and professionalism! Extremely thorough and made sure I fully understood every tiny detail of information. I have complete trust in the inspection that was done for us and will continue to seek their assistance for all future inspection needs. Highly recommend this business to others!
– Sonia K.
I was referred by my realtor & very pleased! I actually called around to a few other inspectors but went with High Mountain based on referral & price point! Kory was super thorough & personable. I appreciated the walk through where he pointed out specific problem areas. The report was even more thorough with photos & recommendations. The report was easy to follow & understand. Great experience! Thanks for your help, Kory!
– Kandis L.
High Mountain Home Inspections were very professional and focused on doing a quality job. They not only gave me a very detailed, easy-to-understand report on the state of my new home, but they personally walked me through and pointed out what needed to be done as well as suggestions on how to improve the home. Their attention to detail is unmatched!
– Mako R.
Kory is amazing! He is so thorough and very willing to answer questions! We've used him twice on two different homes, and he's prompt in getting the inspection report back and will tell you things he thinks should be fixed, things that you might want to do but aren't required, and things to be aware of. I definitely recommend him for people who need a home inspection.
– Megan W.
Kory was great to work with!! Our inspection took place within a couple days of our initial call, just before Thanksgiving! He was thorough and got the results back to us the same night. He was super friendly and informative, and definitely left us feeling a lot more knowledgeable on our future home. We felt comfortable asking questions no matter how small and would definitely recommend/use him again!
– Susie B.